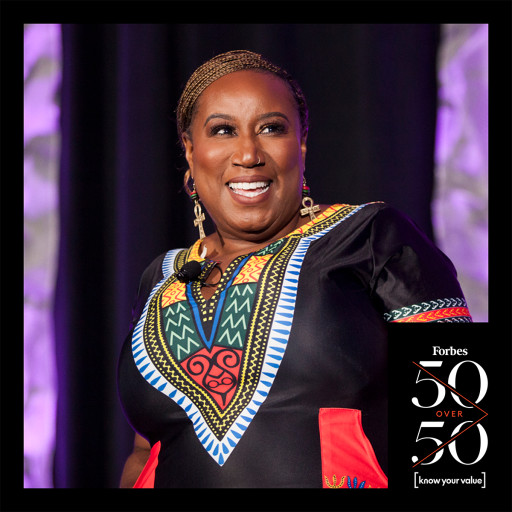 Lacey Robinson, UnbounEd -President and CEO
Lacey Robinson, UnbounEd - President and CEO named Forbes 50 over 50 women making impact.
NEW CITY, N.Y., August 3, 2023 (Newswire.com) - UnboundEd is thrilled to announce that UnboundEd President & CEO Lacey Robinson has been named to this year's Forbes 50 Over 50 list featuring female leaders who are creating their greatest impact at 50 and beyond. The announcement follows the release of Robinson's first book, Justice Seekers: Pursuing Equity in the Details of Teaching and Learning. Robinson has gained national recognition for her lifelong work helping teachers build a path to success for students from traditionally marginalized groups.
"I'm incredibly excited to be recognized among this distinguished group of women leaders driving meaningful change in the world," Robinson said. "My belief in the power of education to transform the lives of students, their families, and their communities is what first led me to become a teacher, and ultimately what brought me to UnboundEd. At UnboundEd, we have a saying that 'justice is in the details of teaching and learning.' I am proud of the work our teams are doing to empower educators to provide the kind of instruction that allows students to unlock the bright futures they deserve."
Additional Background Information:
Robinson has served as President & CEO of UnboundEd since 2019, building UnboundEd's organizational health, sustainability, and future-driven vision for what teaching and learning can be. In 2022 she also oversaw the merger of UnboundEd, Pivot Learning, and CORE Learning under the UnboundEd banner — creating the largest K-12 educator development organization in the country with an explicit focus on improving teaching and learning for underserved students.
Robinson is a leading literacy, school leadership, and educational equity expert with over two decades of experience as a classroom teacher, principal, and staff development specialist. Her life's work aims to help educators better serve all students by disrupting systemic inequities across school systems.
Robinson recently published her first book, Justice Seekers: Pursuing Equity in the Details of Teaching and Learning, an intuitive and exciting field guide for K-12 teachers, teachers-in-training, school administrators, and principals who aim to rectify the racial injustices today's children face every day. Robinson wrote Justice Seekers as a love letter to educators, which also belongs in the hands of parents, community members and everyone who cares about educational equity.
###
Contact Information:
Donald Tate
Director of Marketing and Communications
[email protected]
Original Source:
UnboundEd CEO Lacey Robinson Named to Forbes 50 Over 50
The post UnboundEd CEO Lacey Robinson Named to Forbes 50 Over 50 first appeared on The Offspring Session.