PHOENIX, August 17, 2023 (Newswire.com) - Hope Church Movement and the Campus Changer Network are teaming up again to host Survivor Weekend. They anticipate 2,000 people at the 12th annual event over Labor Day Weekend. During this three-day trip, college students across 22 campuses in the Southwest form tribes, or teams based on their college, major or residence hall. Everyone travels to Northern Arizona for a weekend of music, camping, and competition.
The event is not religious in nature and welcomes students of all backgrounds and beliefs. Pastor Brian and Wendy Smith, founders of Survivor Weekend and Hope Church Movement, said it was their individual college experiences that inspired them to start this event in 2011.
"This didn't exist when I was in college and I wish it had. Our team created Survivor Weekend so that students would have an opportunity to belong to a tribe that has their back," Pastor Brian Smith said. "We want students to know that no matter what they believe, we respect them."
Survivor Weekend is designed to help students build friendships within their tribes, which are based on college campuses or majors. Research shows when college students have a sense of belonging, it can lead to a reduction in depression, loneliness, hopelessness and social anxiety.
"People are writing about belonging more than ever, and across the country, universities are even creating new positions called the Dean of Belonging," Pastor Brian Smith continued. "Everyone is seeing how much of a role a sense of belonging plays in a student's success. Survivor Weekend creates an environment where that can happen." Pastor Brian Smith talks more about the challenges college freshmen face when they first arrive on campus in his book, Winning the Battle to Belong, which was released earlier this summer.
Over the past 12 years, many students have said Survivor Weekend helped them build lifelong friendships.
"It's probably the best decision I've ever made. I'm having an amazing time, meeting so many people," one college freshman said. "I'm feeling alive and not so alone in college anymore. It's helping me a lot."
In addition to the competition, students will hear an inspirational talk by Pastor Brian Smith. In previous years, he's spoken about the importance of being "givers," or people who care about others, in a world full of "takers," people who focus on themselves and what they can get.
"I want to be more of a giver when I go back to ASU," another college freshman said. "I realized from being here, that having a tribe, having friends, making those connections - that's what is going to get me through college."
If you would like to know more about Survivor Weekend, visit survivorwknd.com
About Hope Church Movement
Hope Church Movement is a collegiate-focused church planting movement in four cities reaching 22 college campuses in Arizona and Nevada. Hope Church Movement started in 2004 reaching students in Tempe, Arizona. The church has since expanded to reaching students at universities and community colleges in Phoenix, Flagstaff, Tucson and Las Vegas, NV. Hope's premier event is Survivor Weekend, where students join tribes (aka teams), compete in Northern Arizona and get inspired to live their college years for something bigger than themselves. Students from all backgrounds and beliefs are welcome.
###
Contact Information:
Ricky Ruedaflores
Media Contact
[email protected]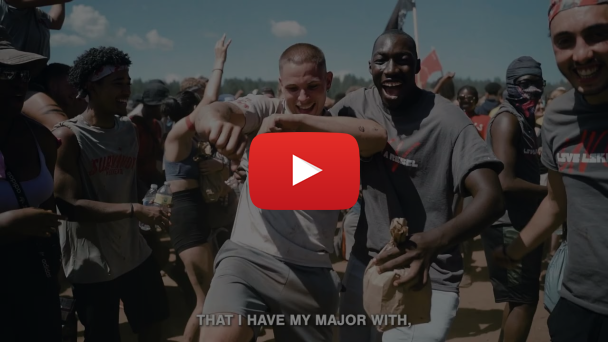 Original Source:
Survivor Weekend: Building a Culture of Belonging Empowers Student Success
The post Survivor Weekend: Building a Culture of Belonging Empowers Student Success first appeared on The Offspring Session.