Learn More About the Trends and Traditions that Make this Month Special in Florida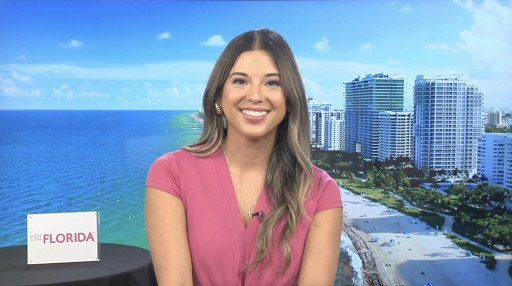 Travel & Lifestyle Expert Carmen Ordonez Shares Highlights of Hispanic Heritage Month in Florida
Lifestyle Journalist Carmen Ordonez Offers Ideas for Celebrating Hispanic Heritage Month in 'La Florida'
MIAMI, September 29, 2023 (Newswire.com) - Florida, fondly known as "La Florida," has a profound connection to Hispanic culture that dates back centuries, and this month-long celebration is a perfect opportunity to explore and honor the diverse traditions, history, and contributions of the Hispanic community throughout the Sunshine State. On September 14, Travel Expert and Founder of Viva Fashion, Carmen Ordonez, partnered with VISIT FLORIDA to showcase the rich culture, delectable cuisines, and enchanting destinations. Find out about the vibrant spectrum of Hispanic heritage and traditions flourishing across the diverse landscapes of Florida.
HISPANIC HERITAGE MONTH
Hispanic Heritage Month takes place every year to honor and celebrate the cultures, contributions, and extensive histories of Hispanic Americans. For one month every year, September 15 through October 15, Hispanic Heritage Month is celebrated nationwide through festivals, art shows, conferences, community gatherings and much more. They routinely highlight the best destinations that offer Hispanic culture, cuisine, and events. As a Floridian, Carmen can attest to the fact that Florida offers all three not just during Hispanic Heritage Month, but all year round.
CONSIDER THE CULTURE WHEN CHOOSING A PLACE TO VACATION
If travelers are looking to connect with a community and with people who live in a specific destination, they need to understand where they come from, their culture and their traditions. This allows them to get a sense of unique experiences they can look forward to and expect while there, such as authentic cuisine the area is known for or attractions that bring the destination's rich history to life. From delightful flavors of Latin cuisine to mesmerizing art and music, there is a complete cultural journey across the Sunshine State, honoring the Hispanic community that has had a significant and lasting impact on the state.
CELEBRATE HISPANIC HERITAGE
The influence of Hispanic culture is deeply ingrained in Florida's rich history, and its legacy is evident across Florida today, as the state is home to the third-largest Latino population in the country. During Hispanic Heritage Month, travelers can experience lively parades, colorful festivals, captivating exhibitions, and educational seminars, designed to enrich the understanding of the Hispanic community and its importance to Florida's identity.
OTHER WAYS TO EXPERIENCE THIS CULTURE
There is a wide variety of Hispanic cultures and traditions across Florida today, reflecting the state's cultural mosaic, from salsa dancing in Miami or Orlando to cigar-rolling in Tampa's Ybor City, Little Havana in Miami, or Key West. Stroll down the cobblestones of St. George's Street in historic St. Augustine or discover the mastery of the renowned Spanish artist Salvador Dali at the Salvador Dali Museum in St. Petersburg. A trip must also include Mojitos in Little Havana or experiencing the passion and energy of Flamenco shows in Miami, Tampa, or St. Augustine.
For more information, visit www.VISITFLORIDA.com/HispanicHeritage.
About VISIT FLORIDA
VISIT FLORIDA is the Sunshine State's official tourism marketing corporation and travel planning resource for visitors across the globe. As Florida's No. 1 industry, tourism was responsible for welcoming over 137.6 million visitors in 2022, the highest number of visitors in the state's history. VISIT FLORIDA promotes tourism through sales, advertising, promotions, public relations, and visitor services programs, and serves more than 13,000 travel industry partners throughout the state. To learn more about VISIT FLORIDA, follow @FloridaTourism on Facebook and Twitter, or go to visitflorida.org. For inspiration in the Sunshine State, follow @VISITFLORIDA on Facebook, Twitter and Instagram or visit www.visitflorida.com. For media resources, visit www.visitfloridamedia.com.
About TipsOnTV
TipsOnTV covers a variety of topics, including food, entertaining, personal finance, technology, travel, health, lifestyle and more.
Contact Information:
R E
[email protected]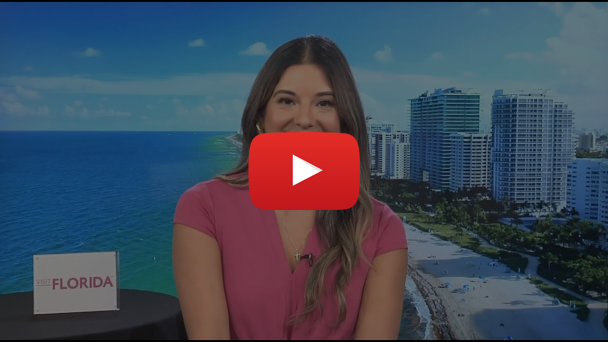 Original Source:
Travel Expert Carmen Ordonez Shares Tips to Celebrate Hispanic Heritage on TipsOnTV
Lifestyle - JISIP NEWS originally published at Lifestyle - JISIP NEWS