HelloPrenup's 2023 Prenuptial Agreement Study provides fresh insights into the dynamics of modern couples and their legal preparations before marriage.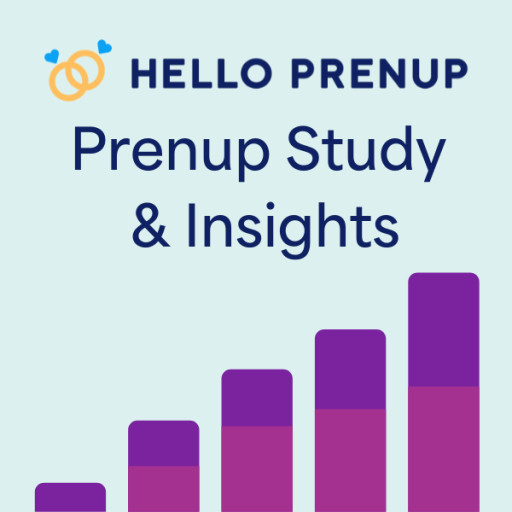 HelloPrenup prenup survey press release 2023
HelloPrenup prenup survey press release 2023
BOSTON, August 29, 2023 (Newswire.com) - HelloPrenup, the premier platform for data-driven prenuptial agreement insights, released the results of their 2023 prenuptial agreement study, which not only highlights the essential metrics surrounding prenups but also shatters several prevailing myths. The most unexpected of these findings? A substantial 83.81% of respondents reported feeling more connected with their partner post-prenup completion.
This study went deep into understanding the motivations and dynamics of couples who signed prenups within the last 20 years and unveiled some noteworthy insights:
1. Demographics & Relationship Status: The majority of participants were married (77.14%) and were predominantly between the ages of 30 to 45 years.
2. Income Diversity: Prenuptial agreements are not just for the wealthy. The study debunked the misconception, showcasing that individuals across various financial backgrounds prioritize prenups as a forward-thinking financial tool. In fact, 25.46% of respondents who initiated the idea of the prenup reported individual income of less than $50,000/year.
3. Regional Preferences: New York emerged as the most prominent state for prenups, with 19.05% of the participants creating their prenups there, followed closely by California and Florida.
4. Initiation: Over half (50.25%) of the respondents were the first to bring up the idea of a prenup to their partner, emphasizing the significance of individual financial autonomy and planning.
5. Motivations: Interestingly, of the folks who initiated the prenup, 47.27% were primarily looking to define property as separate or marital (among others). However, of the folks who were proposed a prenup by their partner, the majority of folks were looking to protect against debt 59.26%, highlighting the value of prenups as not only protecting against assets but the intention of protecting against debt as well.
6. Prenup Purpose: Beyond the conventional reasons like defining assets and protecting against their partner's debts, many respondents indicated motives like mapping out inheritances (33.33%), addressing spousal support (23.81%), and even discussing unique lifestyle choices (23.81%) affecting obligations while married and in the event of an unlikely separation or divorce (21.9%).
These groundbreaking findings are the first of many to be released with HelloPrenup's ongoing efforts of being a data-driven resource for all things relationships.

About HelloPrenup: A pioneer in the field of prenuptial agreement insights, HelloPrenup offers a comprehensive platform for couples to gain clarity on their financial journey ahead. By leaning into unambiguous data, HelloPrenup continues forth in their mission to provide critical resources to all couples prior to marriage to make informed decisions and a solid foundation in both love and law.
HelloPrenup has been featured on Shark Tank, CNN Business, Forbes, The Boston Globe, GeekWire, The New Yorker, among others. Contact [email protected] or visit HelloPrenup.com to learn more.
Contact Information:
Lauren Lavender
Chief Marketing Officer
[email protected]
4084760719
Original Source:
New Study Reveals Couples Feel More Connected & Stay Married Longer After Signing a Prenup
Lifestyle - JISIP NEWS originally published at Lifestyle - JISIP NEWS