Favorite Chef, Skatepark Hero, and Super Mom to run this year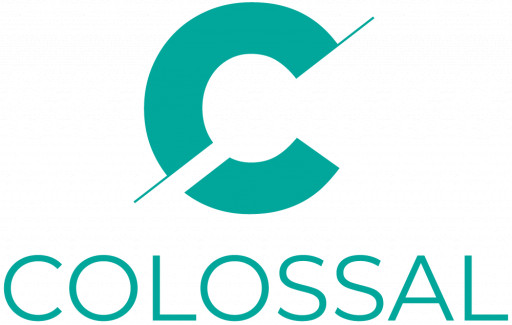 Colossal Management
A global leader in modern giving.
PHOENIX, March 17, 2023 (Newswire.com) - The Colossal Management team announces they have set a goal of raising $20M for charities in 2023. This mission comes after raising over $9.6M in 2022. Some highlights of their fundraising platform include competitions such as Fab Over 40, which resulted in a grant for National Breast Cancer Foundation (NBCF), The Greatest Baker, which resulted in a grant for Andrew McDonough B+ Foundation, and Big-Game Hero, which resulted in a grant for Conservation First USA (formerly Arizona Big Game Super Raffle).
Each grant made significant impacts on three causes that are important to Colossal:
National Breast Cancer Foundation was able to fund programs and services focused on education, detection, navigation, and inspiration for individuals facing breast cancer and their families. With the grant, the NBCF navigated 51,047 patients, provided breast health education to 16,137 women, provided 9,771 mammograms, delivered 6,745 HOPE Kits, served 1,721 women through community outreach, and more.
The B+ Foundation has allocated all of the 2022 granted funds to be distributed to families of kids with cancer being treated at United States hospitals.
Conservation First USA was able to provide a sizable grant to the Arizona Deer Association to aid in its mission to improve habitat and expand Arizona's mule deer and Coues' deer herds. Conservation First USA also allocated funds for a project focused on restoring habitats under the Mogollon Rim at the headwaters of the sacred Salt River in Arizona. The remainder of the grant will be used to refurbish over 60 water catchments and tanks that provide valuable water sources to all wildlife in Northern Arizona's Kaibab National Forest.
Colossal operates as a nationally registered professional fundraiser that runs online competitions which provide extraordinary prizes and facilitate "colossal" donations. This unique and powerful alternative fundraising method allows charities to spend time raising money and awareness for their organizations and their essential work.
Colossal is currently running America's Favorite Pet and anticipates several other featured competitions in 2023, including Favorite Chef, Skatepark Hero, and Super Mom, along with established competitions like Fab Over 40, The Greatest Baker, and Big-Game Hero competitions.
"We are really proud of what we were able to do last year. The bar has been set, and we intend to raise it year after year. On behalf of the dedicated team we have built here at Colossal, I'd like to thank everybody who came out to participate in one of our 2022 competitions. It's incredible to see communities come together to support one another and put these causes into the spotlight they deserve," said Colossal CEO Mary Hagen.
Donations raised during a Colossal competition go to DTCare, a nationally registered 501(c)(3) charity, which then grants the funds, minus fees and costs, to a designated charity beneficiary. Learn more about the donation process here.
Contact Information:
Anne-Marie Pritchett
[email protected]
Original Source:
Impact Report: Colossal Sets New Goal After Raising Over $9.6M in 2022
Lifestyle - JISIP NEWS originally published at Lifestyle - JISIP NEWS