These are the 10 best cars of 2022, according to CarBuzz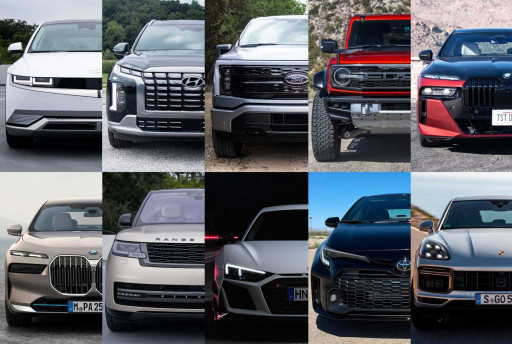 CarBuzz Announces 2022 Awards Winners
CarBuzz Announces 2022 Awards Winners
NEW YORK, USA - December 6, 2022 - (
Newswire.com
)
After a year of testing the latest and greatest vehicles to arrive in America, CarBuzz is excited to announce the winners of the 2022 CarBuzz Awards. "The 2022 CarBuzz Awards feature back-to-back wins for Ford, Toyota, and BMW, showcasing the levels of continued excellence on display for American shoppers," says Jared Rosenholtz, CarBuzz Editor-at-Large. "Spanning a variety of vehicles, from electric commuters to V10 supercars, car buyers should have these vehicles at the top of their shopping list." 
The winners of the 2022 CarBuzz Awards are:
It's never been more difficult to pick finalists, and ultimately winners, for the CarBuzz Awards. "The automotive landscape evolved phenomenally in 2022, as we witnessed the revival of the hot hatch and sports car segments, and saw family cars establish themselves like never before," says Roger Biermann, Managing Editor of CarBuzz. "Across the board, technological innovation peaked, and American buyers are now spoilt for choice no matter which segment they shop in."
To be eligible, vehicles had to be available for a press drive or first drive event during 2022. Road car testers have no affiliation to any carmaker; finalists and winners are selected on merit alone. More information is available here: https://carbuzz.com/features/2022-carbuzz-awards-winners-announced.
Contact Information:
Jared Rosenholtz
[email protected]
(267) 760-5617
Press Release Service by
Newswire.com
Original Source:
CarBuzz Announces 2022 Awards Winners