Clean battery-powered electric generators for indoor backup.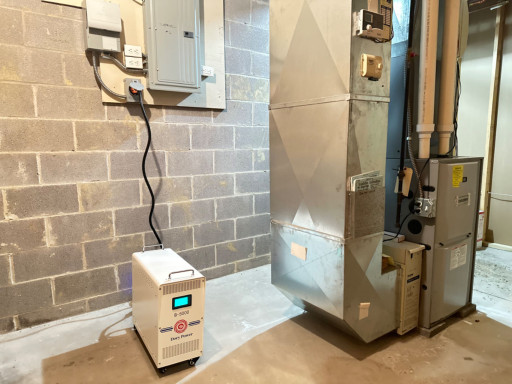 Dory B5000 battery generator
Dory B5000 battery generator is connected to an electric panel for a whole-house backup power supply
CLEVELAND, July 31, 2023 (Newswire.com) - Dory Power, a leading US manufacturer of portable battery generators, is pleased to announce that purchasers of their B5000 and B7000 Battery Generators in the United States are now eligible to receive a significant tax credit of 30% when filing their tax returns. This tax credit can be claimed by completing the IRS Form 5695, providing substantial savings for individuals and households investing in clean and efficient power solutions.
With the increasing demand for reliable and sustainable power solutions, Dory Power Battery Generators have gained widespread recognition for their cutting-edge technologies and exceptional performance. Dory Power's Battery Generators are designed and manufactured for reliable, uninterruptible and portable power supply, catering to a wide range of applications such as outdoor adventures, emergency preparedness, and off-grid living. With their advanced lithium-ion battery technologies and robust performance, Dory Power Battery Generators have been widely adopted by households, hospitals, medical labs, restaurants, law firms, universities, etc., across the United States.
The Dory B5000 and B7000 battery generators are the most powerful portable battery generators on the market, able to supply an impressive 3-5 days of reliable emergency backup power to households during power outages, ensuring uninterrupted operation of critical devices. These high-performance generators can effortlessly support essential appliances like refrigerators, furnaces, microwave ovens, medical devices, Wi-Fi routers, lights, computers, and TVs, providing peace of mind to homeowners facing unexpected electricity disruptions.
With their advanced technology and large battery capacity, the Dory B5000 and B7000 battery generators have been engineered to deliver reliable and uninterrupted power supply, keeping households connected and functional, even in the face of extended blackouts. Whether it's during severe weather events, grid failures, or unforeseen circumstances, these cutting-edge battery generators from Dory Power are the ideal solution for maintaining normalcy and convenience in everyday life.
Dory Power remains committed to providing cutting-edge energy solutions while empowering individuals and families in the United States to make sustainable choices. The availability of the 30% federal tax credit further strengthens the value proposition of Dory Power Battery Generators as an efficient and environmentally friendly power source.
Contact Information:
Dory Power Company
Battery generator manufacturer
[email protected]
2163863953
Original Source:
US Buyers of Dory Power Battery Generators Eligible for 30% Federal Tax Credit
The post US Buyers of Dory Power Battery Generators Eligible for 30% Federal Tax Credit first appeared on Dayue News.