An Iconic Collection for an Iconic Brand
LIBERTY, Ky., August 25, 2023 (Newswire.com) - If you've ever dreamed of your entire home smelling just like a Little Debbie® snack, now's your chance to make that dream a reality. The new product launch from Goose Creek features ultra-realistic scents created in collaboration with the flavor experts from Little Debbie, the beloved American snack cake brand. This collection of 3-wick candles captures the delicious scents of some of Little Debbie's most iconic treats, including the classic Oatmeal Creme Pie and the fan-favorite Cosmic® Brownie. Each candle is designed with premium fragrance oils custom-created to conjure up the childhood memories of indulging in your household favorite treats. Ideal for creating a perfectly sweet atmosphere in any room of your home, these candles are great gifts for Little Debbie enthusiasts and candle lovers alike.
"Our products team has spent the last year collaborating with world-renowned perfumers and flavorists to accurately capture the iconic aromas of the beloved Little Debbie products," says Jordan Meece, Goose Creek's CMO. "We are honored to have the opportunity to work with the McKee family. Both brands were dedicated to exploring the limits of fragrance creation to provide a unique new sensory experience. Consumers can now accurately experience Little Debbie products from an olfactory perspective. Eating a snack cake while also burning the coordinating candle fragrance provides an elevated sensory experience. The Meece family is excited to provide an opportunity for Goose Creek fans to relive some of their favorite childhood memories through the power of fragrance."
Goose Creek, the American fragrance brand, was founded by Chuck Meece in 1998 and has grown to be one of America's top candle and fragrance brands. Available online and in Walmart, each candle promises features like a long-lasting, ultra-fragrant, lead-free, and clean burning experience. Goose Creek fragrance products fall within the premium market space with a price range from $13.99 to $25.50, depending on the collection and seasonality. Other recent brand collaborations include the nostalgic Strawberry Shortcake

, where Goose Creek explores Strawberry Land, as well as the Scooby-Doo!

and gang collaboration, where a new terror is unmasked in the forbidden forest.
Visit goosecreekcandle.com to shop the entire Little Debbie x Goose Creek collection and other premium fragrance options. See 3-Wick Candles, Single-Wick Candles, Wax Melts, and more.
Learn more about the Little Debbie® x Goose Creek candle collaboration here.
ABOUT THE LITTLE DEBBIE BRAND
McKee Foods' Little Debbie brand is the No. 1 brand in the baked sweet goods category. American shoppers purchase more than 2,100 Little Debbie products per minute. Little Debbie snacks are made fresh and delivered from our bakeries to your communities on our own trucking fleet. Wholesale distributors, who are members of your communities, purchase these products from McKee Foods and sell them to local retailers, and ensure that the freshest products are available in your stores. In fact, you'll find our family promise of quality, freshness, and taste on every package. Visit littledebbie.com for more information or follow Little Debbie on Facebook, Instagram and Twitter.
Contact Information:
Leann Meece
Public Relations
[email protected]
8007751388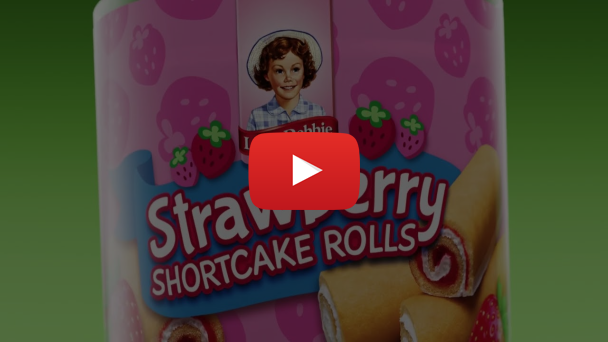 Related Images
Original Source:
Little Debbie X Goose Creek Launches August 2023
The post Little Debbie X Goose Creek Launches August 2023 first appeared on POST CARD PLANET.