Butler Looks to Serve More Children and Families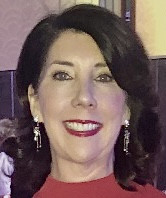 Jean Butler
President & CEO enCourage Kids Foundation
NEW YORK, February 13, 2023 (Newswire.com) - The enCourage Kids Foundation announced today the hiring of their new President and CEO, Jean Butler. Butler is a senior executive with experience in the philanthropic sector as well as P&L and operational experience in the corporate sector (media and entertainment). Prior to joining the enCourage Kids Foundation, Butler was the Chief Executive of the Toy Foundation, a 501(c)(3) children's charity that is the philanthropic arm of the Toy Association, a 1,000+ member organization for North American producers, importers and retailers of toys, games, and children's entertainment products.
"Having Jean join us in the role as President and CEO will be a great addition in helping us to magnify our mission and develop new partnerships," said Tony Fineman, Board Chair. "We all look forward to working with Jean and welcoming her to the enCourage Kids family."
"We are excited to have Jean lead our team. Her business and philanthropic experience will fill the void since the passing of our former President & CEO - Michele Hall Duncan," said Joe Wessely, Board Chair Emeritus. "Jean's expertise in building strategic partnerships and expanding revenue streams will enable us to amplify our mission of making hospitals a better place for children to recover and will aid in our efforts to humanize healthcare for children and their families."
"I'm thrilled to join the enCourage Kids Foundation and work with such an esteemed team of like-minded professionals who are dedicated to positively impacting hospitalized children and their families. Their work throughout the years, and the millions of children and families they have served, is nothing short of outstanding," stated Butler. "I look forward to continuing the excellent work of the foundation, enhancing current hospital programs, and developing new partnerships which will enable us to serve even more children and their families."
Butler received her undergraduate degree from the College of the Holy Cross and an MBA from Fordham University Gabelli School of Business.
About enCourage Kids
Since 1985, enCourage Kids Foundation has helped humanize healthcare for children and their families by resourcing impact-driven pediatric programs and supporting the child life community. Serving nearly one million children annually, enCourage Kids is focused on making hospitals a better place to get better. Our programs offer relief from the burden of treatment and hospital stays while helping pediatric facilities meet the unique needs of their patients. enCourage Kids envisions a world where every child—regardless of the difficulty of his or her medical journey—experiences joy, hope, resilience, and healing. To learn more or to make a donation, please visit www.encourage-kids.org.
Contact Information:
MJ Pedone
President
[email protected]
(917) 319-9600
Original Source:
enCourage Kids Foundation Hires Jean Butler as the New President & CEO
Lifestyle - JISIP NEWS originally published at Lifestyle - JISIP NEWS