Colossal representatives attend workshop in preparation for Favorite Chef Competition.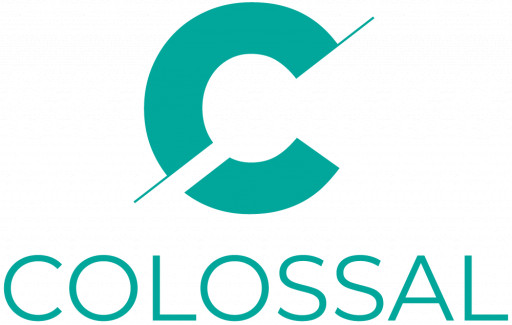 Colossal Impact
Colossal supports James Beard Foundation
PHOENIX, March 21, 2023 (Newswire.com) - On Feb. 27, 2023, the James Beard Foundation (JBF) launched a series of impact program workshops starting in Phoenix, Arizona. The 501(c)(3) nonprofit that celebrates, supports, and elevates the people behind America's food culture while championing a standard of good food anchored in talent, equity, and sustainability is working to create deeper engagement in communities across the U.S.
Building Your Culinary Workplace Culture: Values-Based Leadership kicked off the campaign and was led by the James Beard Foundation's vice president of programs, Dr. Anne McBride. The workshop attracted 24 professionals from across the region, including as far as Utah, and was followed by a networking reception. James Beard award-winning chef and restaurateur Chris Bianco and the Bianco Group's CEO Seth Sulka generously hosted the group at Pane Bianco in Central Phoenix. "A key component of the James Beard Foundation's mission is to support the growth of sustainable and equitable work cultures in the culinary industry," notes Dr. McBride. "This workshop gave participants practical steps to foster their own intentional workplace cultures and to lead by example."
At the workshop, McBride spoke about how the values of a restaurant are becoming a key decision-making factor for guests—who increasingly seek to support places with which they feel aligned. As such, she touched on how important it is for restaurant leadership to create a company culture that aligns with its deeper values.
Jaime-Faye Bean, VP of development, also spoke about the Foundation's plans to pair these sorts of workshops in support of the food and beverage industry with culinary events around the country and how Arizona will be an important market to tap into further.
Colossal Management, LLC made this workshop possible as it has a strong relationship with JBF. Colossal's gift helps support this year's JBF National Scholars Program, which provides 10 high-impact scholarships of $20,000 each to exceptionally talented candidates who have demonstrated potential for leadership roles in the culinary arts, food studies, agriculture, hospitality management, and related fields. To ensure regional diversity of this national program, one awardee is selected per year from each of the 10 geographic regions defined by the James Beard Foundation Awards. This year's National Scholar recipients will be announced in early summer of 2023.
The Favorite Chef Competition will be launching later this year and will be operated by Colossal as part of a fundraising campaign on behalf of DTCare. Learn more about the fundraising process here. Donations from votes cast during the Competition will go directly to DTCare, which will then grant the donations to the James Beard Foundation, minus Competition fees and costs.
Colossal is the global leader in online competitions and one of the most effective fundraising solutions available for charities that lack the bandwidth to operate large-scale campaigns. To learn more, visit colossal.org.
Contact Information:
Megan Wahl
LAVIDGE
[email protected]
Original Source:
Colossal Supports James Beard Foundation Event in Arizona
Lifestyle - JISIP NEWS originally published at Lifestyle - JISIP NEWS