KamiCare is Now in Over 50 Beehive Homes Nationwide and Growing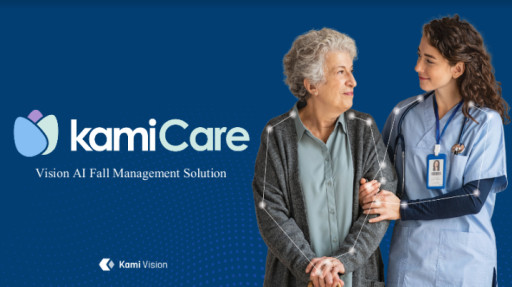 KamiCare Fall Management Solution
KamiCare fall management solution for memory care and senior living communities
SAN JOSE, Calif., September 13, 2023 (Newswire.com) - BeeHive Homes, a prominent national assisted living and memory care provider, is escalating its commitment to superior care by integrating KamiCare from Kami Vision, a leader in AI-based fall management solutions, in over 50 Beehive Homes nationwide and growing. This strategic partnership seeks to bolster resident safety by detecting and averting falls, resulting in enhanced care quality, improved staff efficiency, and increased peace of mind for families.
Following a successful pilot of the KamiCare technology in two of BeeHive's Farmington, New Mexico, homes, the group decided to implement KamiCare across 33 additional BeeHive Homes in New Mexico and Texas. In just the first three weeks, falls decreased from an average of eight per week to just two per week with KamiCare. Additionally, KamiCare technology provided insights that optimized staff training and fall management.
"We saw an immediate and remarkable return on our investment in Farmington and we expect the same in expanded locations," said Nate Manning, COO of The Manning Group, owner of BeeHive Homes. "We have even seen move-ins partly because we are using KamiCare. One family in particular chose our home over a larger competitor because we offer advanced fall management technology."
With an alarming 36 million falls reported among seniors annually, resulting in three million ER visits and 32,000 deaths, falls represent a critical issue in long-term care communities. Traditional fall management systems often lack the necessary insights into the causes of these incidents, a key component for effective prevention.
KamiCare leverages advanced AI technology to deliver a comprehensive understanding of fall incidents, enabling improved prevention strategies and enhanced safety measures. The system uses vision AI to monitor 30 body points, alerting caregivers of abrupt movements. Falls are auto-detected by AI and verified by a 24/7 expert team, ensuring no false alerts. Caregivers are notified through SMS, push, call, and email within 90 seconds.
The outcome is a safer environment for residents and employees, bolstered risk management, and a heightened competitive edge for BeeHive Homes. This innovative and affordable solution not only increases resident safety but also solidifies BeeHive's standing in a progressively competitive senior living market.
"We are excited to partner with KamiCare," said Dennis Toland, co-founder of Beehive Homes. "We need this kind of technology to provide the best quality of care for our residents and to have a competitive advantage in the markets we serve. I am excited that many of our Beehive Homes across the country are going to be using KamiCare."
"BeeHive Homes is using new tools like KamiCare to help their residents," says Brandon Neustadter from KamiCare. "They genuinely care about the people living there. We're happy to work with them and hope to help even more seniors together."
For additional information about the BeeHive Homes and KamiCare partnership, or to discover how this technology can benefit your facility, please schedule a demo here.
About BeeHive Homes
BeeHive Homes is a trusted provider of assisted living and memory care services, dedicated to creating a safe, homely environment that encourages resident independence and quality of life. With locations nationwide, BeeHive Homes is locally owned and operated, ensuring each resident receives a personal and professional level of service.
About Kami Vision
Kami Vision is an artificial intelligence (AI) services company focused on security and safety solutions that improve the quality of life for people around the world. Kami Vision's solutions include KamiCare, a fall management solution for memory care and senior living communities, and the Kami IoT solution for resellers of camera-based smart home products. Kami Vision software powers 15 million devices, serving six million active users in 120 countries and holds over 100 patents. The company was founded in 2020 and is headquartered in San Jose, California, USA, with offices in Shanghai, China, Bangalore, India, and the Philippines. It has grown by 350% since launch and raised $10 million from East West Bank. For more information, visit www.kamivision.com.
Contact Information:
Frank Meksavan
Director of Marketing
[email protected]
Original Source:
BeeHive Homes Partners With KamiCare to Elevate Quality of Care in Senior Living Communities With AI Technology Fall Management System
Lifestyle - JISIP NEWS originally published at Lifestyle - JISIP NEWS