Switch Takes 'Accessible Luxury' to a New Level by Launching Luxury Handbags as Part of Its Core Membership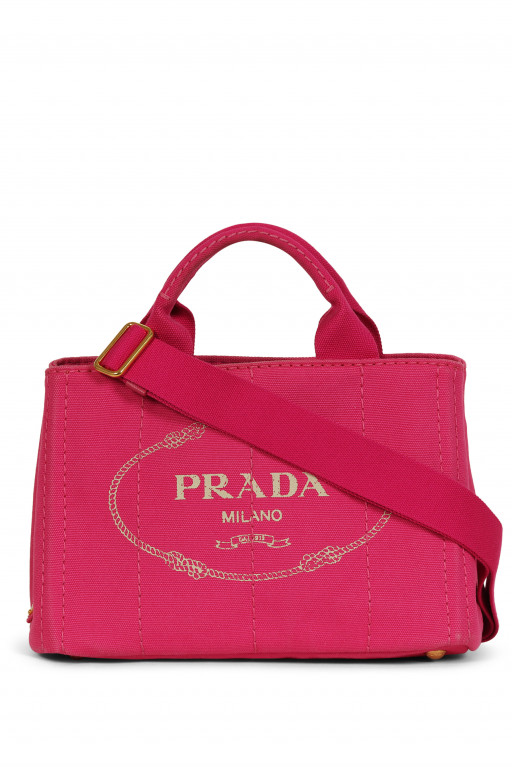 Prada Canapa Logo Tote
Switch has added handbags by Prada, Chanel, and other luxury designers as part of its $45\/month Core service.
LOS ANGELES, March 7, 2023 (Newswire.com) - Luxury accessory rental startup Switch has launched handbags as part of its low-priced Core membership tier. Until now, Switch's Core membership exclusively featured jewelry. The expansion means that members will be able to borrow designer handbags by luxury fashion brands including Chanel, Louis Vuitton, and Christian Dior for $45 per month.
While other luxury rental services have emerged in recent years, none have offered access to luxury handbags at such a low price point. The move highlights Switch's ambition to make luxury more attainable.
"Switch is all about challenging traditional notions of luxury," said Adriel Darvish, Co-Founder and CEO of Switch. "By adding handbags to our Core membership, our goal is to make the luxury experience, which has traditionally been hyper-exclusive and intimidating, more inclusive and fun."
The move follows the wildly successful rollout of its higher-end tier Switch Select at the end of last year. Select features jewelry and handbags with an average retail value of $4,000, which members can borrow for $195 per month. Because of the continued high demand, aspiring Select members must sign up for a waitlist, from which members are admitted on a rolling basis.
"The success of our Select membership has highlighted the immense demand for luxury handbags," added Switch President and co-founder Liana Kadisha Cohn. "Once we saw that customer interest, we quickly responded by making it a part of our Core offering as well."
All Switch plans allow members to borrow their pieces for as long as they want, exchange them as often as they want, and purchase their favorites at a discounted price.
ABOUT SWITCH
Switch is on a mission to revolutionize luxury by providing unparalleled access to designer accessories. For a monthly fee starting at $45/month, members can borrow from an ever-expanding trove of designer jewelry and handbags and exchange it any time, as often as they wish. Members also earn credit each month, which they can use towards purchasing their favorites at a discount. Switch is the grown-up's dress-up trunk — a place for play, discovery, and owning your style (albeit not literally).
Contact Information:
Natallie Mashian
Head of PR and Partnerships
[email protected]
(310) 666-0641
Original Source:
Switch Introduces Handbag Rentals From $45/Month